How-to: Publish a song
Once you would like to publish your song in the Soundation Community, open the song in the Studio and then under the "File" menu click "Publish Track".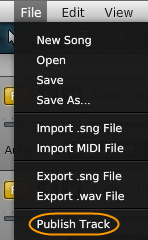 The system will begin processing your song then a pop up will prompt you to "Edit Track info", click that.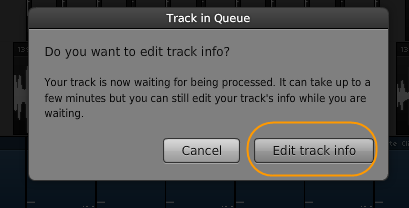 Your track page opens and you can add a description, picture, genre category, if you want it visible, allow comments or if you would like listeners be able to download your track.
When you want to retrieve your saved song back into Soundation go to File -> and select "Open"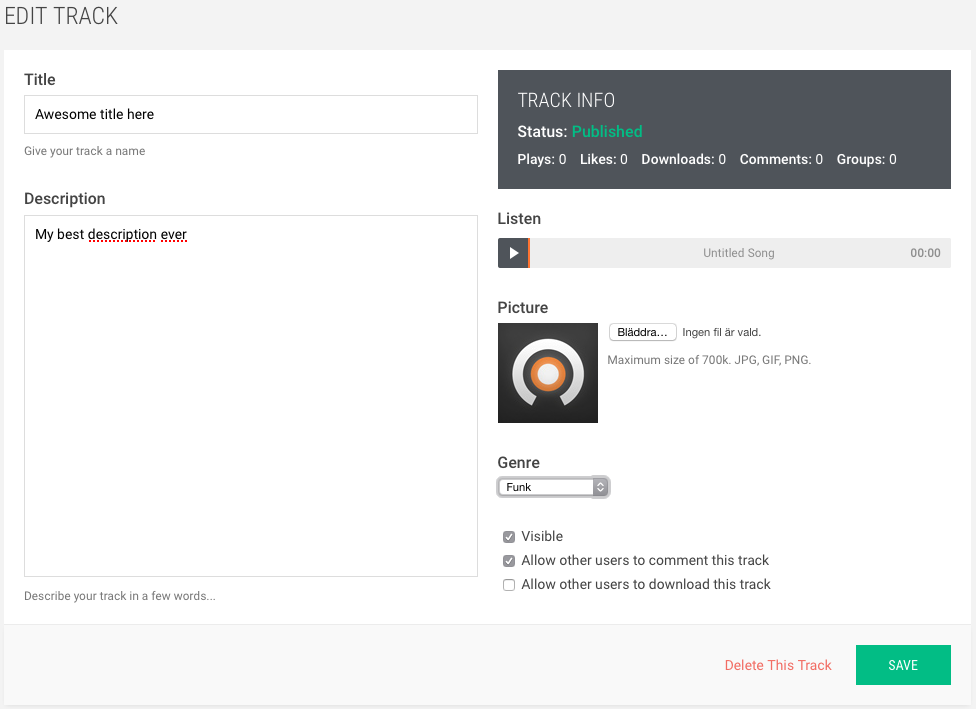 Remember to hit "Save" for the settings to be activated.

Now your song is saved to your profile. Click the title of the track to open up the track page with the widget player.