How-to: Use the Transport
Play/Stop
You can also press space to toggle playback.
Rewind

Fast Forward

Back to Start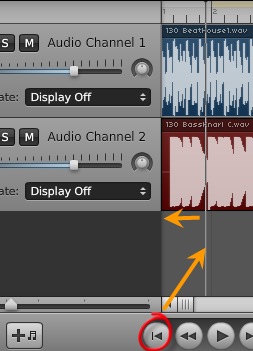 Activate loop points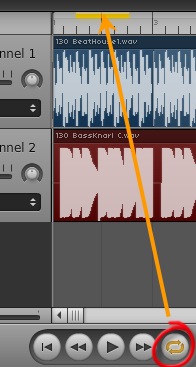 Once the loop points are activated you can set the loop start and loop end by grabbing the end or beginning of the yellow loop line. You can also click the loop line to activate/deactivate it.