How-to: Use the Sound Shop
You can open the Sound Shop from inside Soundation Studio or from the soundation.com front page.

Once opened, the default setting is Sound Sets, a group of related loops usually in a construction kit format. The shop recognizes if you are from the EU and set a price in £, € or SKr. which includes VAT. If you are from anywhere outside the EU the price listed will be US dollars and no tax will be added.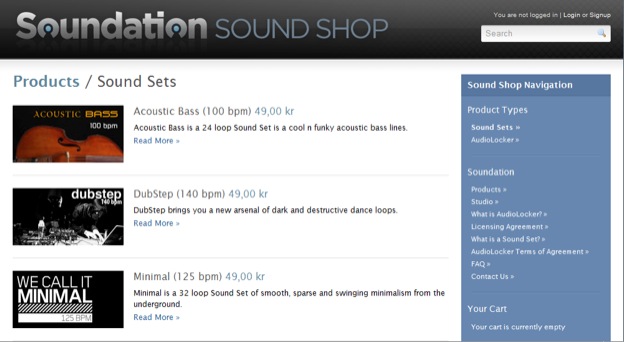 You can search for a Sound Set in the upper right side search field, write in the words and hit enter.

Click on Read More to listen to a Demo Song comprised of the loops or to each individual loop so you can hear exactly  what you are buying.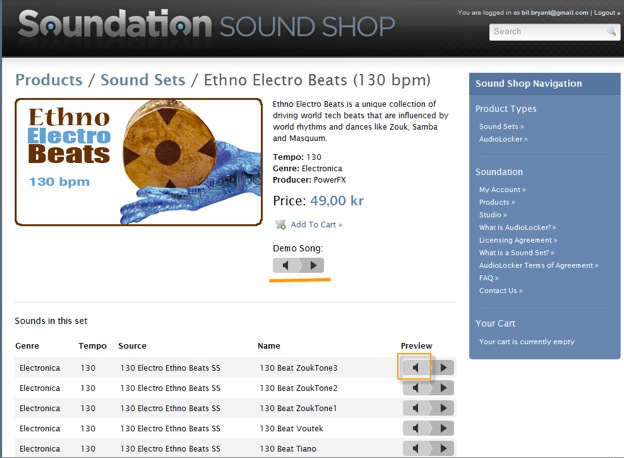 Hit Add To Cart.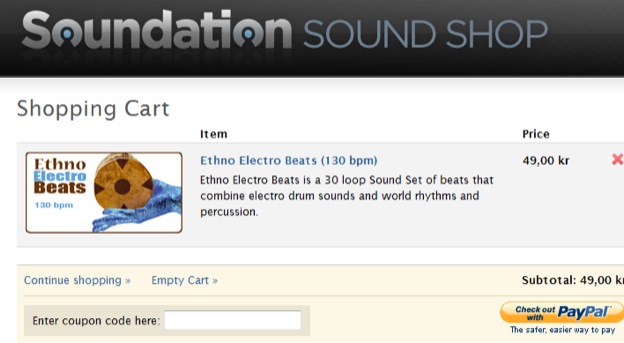 Check out with Paypal - you will see two options to login and Pay via paypal or you your credit card.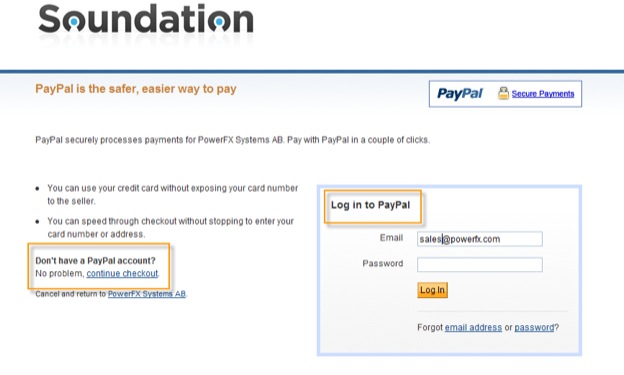 If you do not have a Paypal account click continue checkout and make the payment via credit card.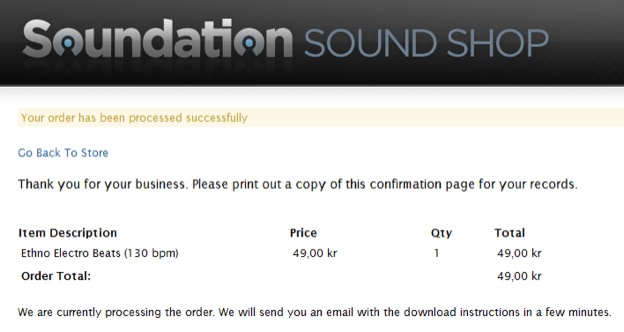 You will receive a receipt from PowerFX Systems AB(creator of Soundation), and a confirmation email with a link to download your purchase.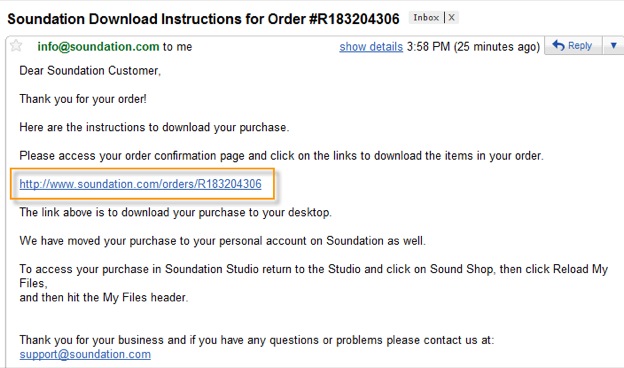 Besides being provided with a download link, where you have the Sound Set to use in any other DAW, the sound set automatically appears in your "Bought Sounds" in your Soundation account. Now you can access your purchased Sound Sets whenever you login.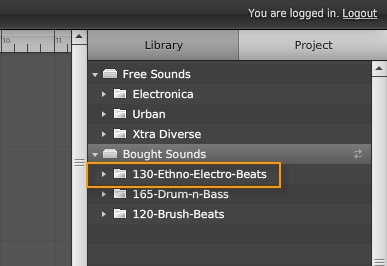 Your sounds are stored and accessible from anytime anywhere (with an internet connection).