How-to: Use the Premium Library
The Premium library is our searchable sound library that exists in Soundation Studio with over 12,000 sounds. You can search and listen to all the sounds in the library by genre, instrument, tempo and key.
The Premium Library is part of our Premium account offer but you can browse and listen to the library with any account type to check out the sounds.
In this example, a search for Classical and Strings is made and you can listen by double clicking on the File in the results list .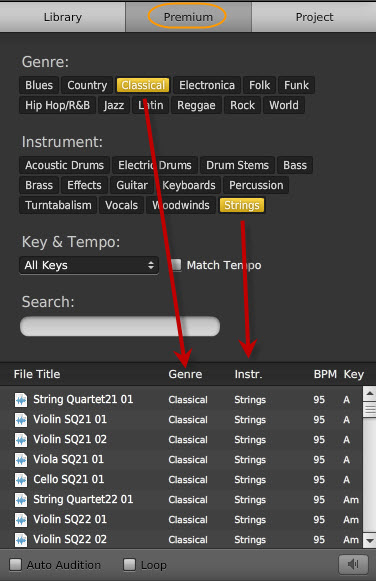 If you check the Match Tempo box it will limit the search to the BPM (tempo) you have designated in the sequencer.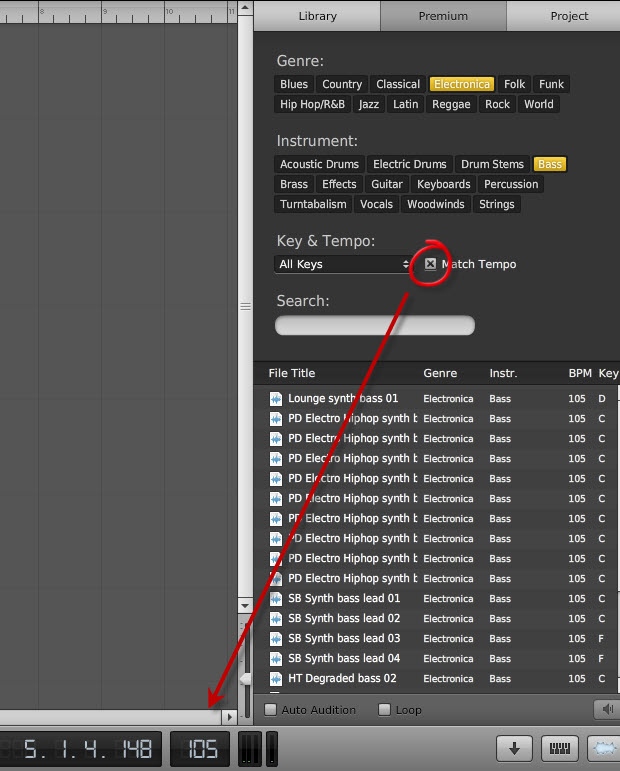 You can use the Key drop down menu for search of a specific tonality.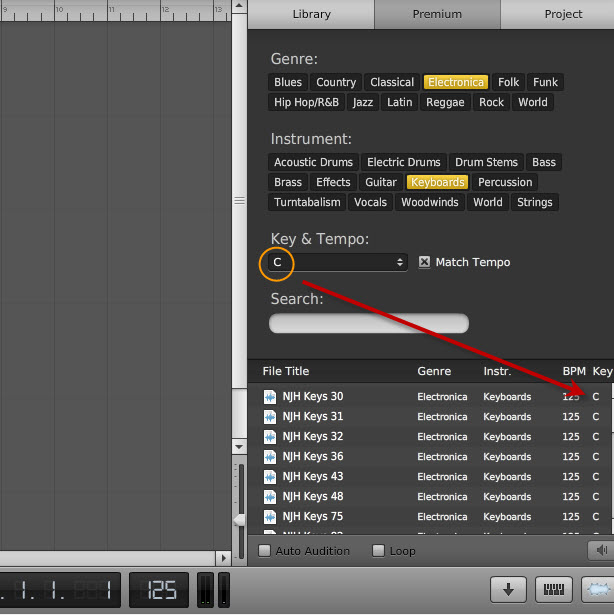 If you try and drag and drop any of the loops from the Premium library you will receive this message: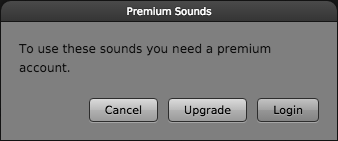 Access to the Premium library is only granted to Premium account users who get a license to use the sounds royalty free in their productions from Soundation Studio. Once upgraded you can drag and drop the sounds to your song arrangement. Read more on our pricing page