How-to: Use AudioLocker
No longer supported
We have dropped support for the AudioLocker app below. You may still be able to use it but will get a certificate warning from Adobe Air. We won't be updating this certificate and are moving away from using Adobe Air. We recommend that you use My Files within the Chrome Studio instead.
Step 1
Download AudioLocker from your My Account page and unzip the application.
AudioLocker requires Adobe Air. If you do not already have it installed on your computer you have to install it. Download Adobe Air here: http://get.adobe.com/air It is a free download.
Step 2
Once Adobe Air and AudioLocker are installed, launch AudioLocker, enter your Soundation login info and click Login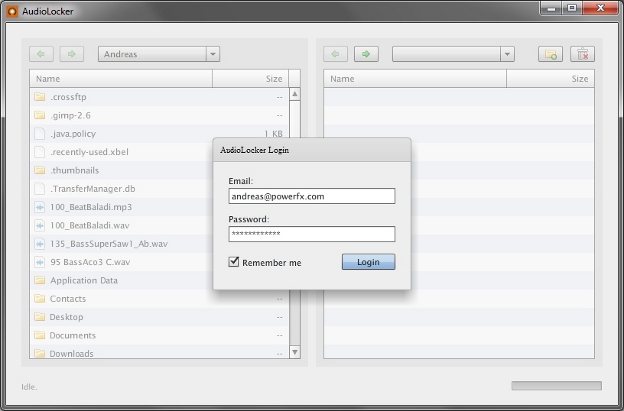 Step 3
On the left is your computer and on the right is your My Files folder on Soundation.
My Files – is where you upload your files to from your computer. You can upload any file you wish to store or save but only .wav and MIDI files can be loaded into Soundation Studio.
recordings - Contains all your own recordings and you can download them to your computer from here.
To upload simply drag one or more files or whole folders from the left to the My Files folder on the right. To download simply drag from your My Files to your computer.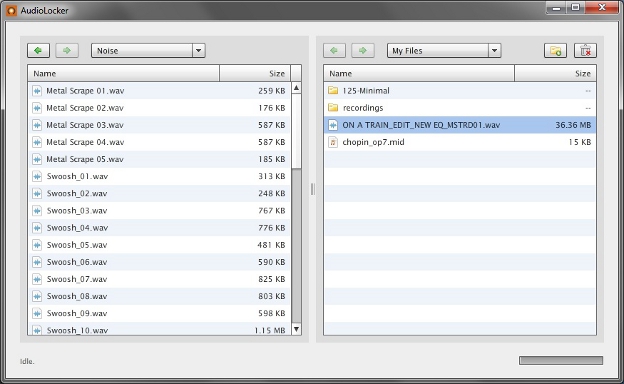 The arrows on both left and right top let you step back or forward and you can add a new folder in My Files by clicking on the folder icon on the top right and you can remove a file or folder by selecting it and clicking the trash icon.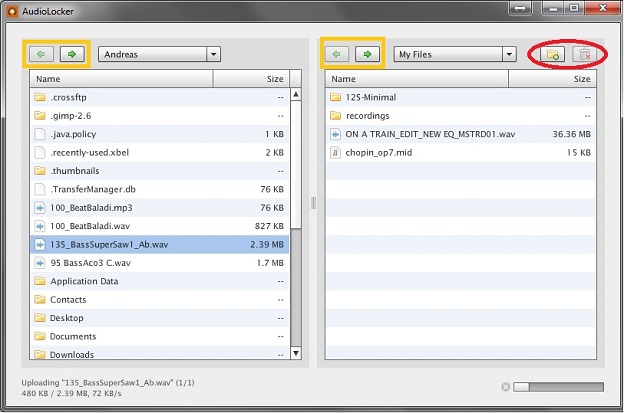 Step 4
Go to Soundation Studio and see your upload in Library/My Files. Now you can drag in your sounds into the sequencer.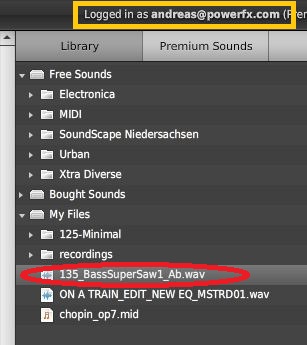 Please note: You cannot audition files in My Files only import into the Studio.