How-to: Share to social networks
You can share a published track directly to your Facebook, Twitter, Google+ or Tumblr pages. Once you have published a track to the Community, go to your track's page and click "Share".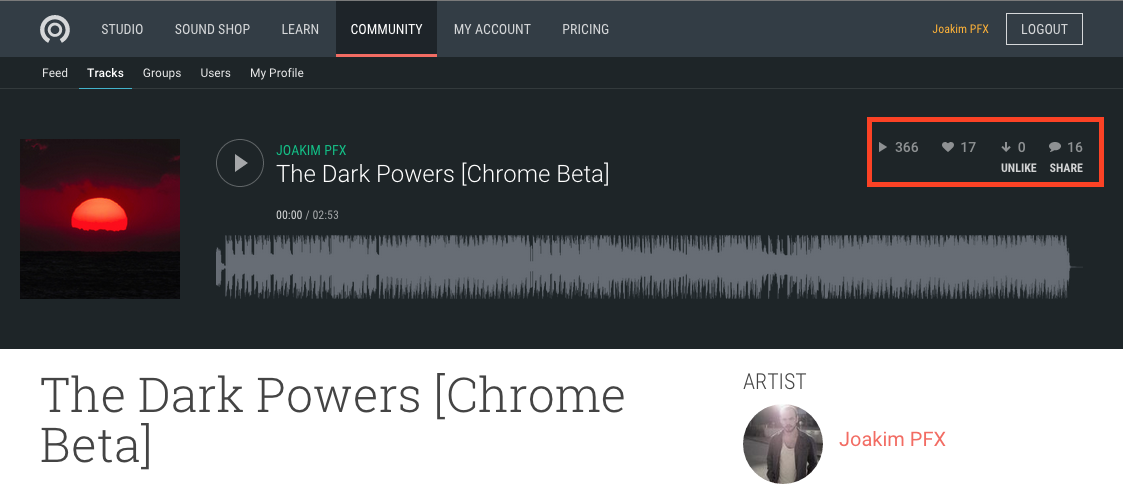 You will get a pop up window where you can select where to share you track. If you are not logged in to where you wish to share your track you will be prompted to do so.