How-to: Reset Your Password
Your account password on our site is encrypted for strong security. We do not know your password and if you keep it safe no else will either! Sometimes it's easy to forget though. If you have forgotten or lost your password you can reset it and choose a new one in a few simple steps.
To reset your password click the Login box on our website and at the bottom of the window you will find the Forgot your password? link.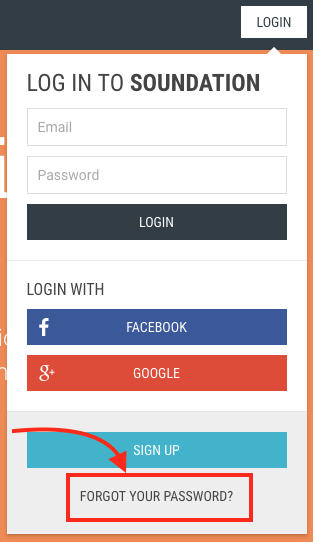 Click the link and you will be brought to a new page. Enter the email you use for your Soundation account and click send instructions. The password reset instructions will then be emailed to your account email and allow you to set a new password.